Welcome to Heswall Parish
Heswall Parish is located on the Wirral, Merseyside and is part of Chester Diocese. We are two churches and seven congregations who together are looking to love God and serve Him in our town and further afield under the direction of Scripture and the Holy Spirit.
During this 3rd period of Lockdown we are encouraging people to "stay@home; pray@home".
We are online for everyone and our 9am Parish Communion, 10.45am Morning Worship and 4pm Evensong Services (1st, 3rd & 5th Sunday of the month) will be live streamed on Heswall Parish YouTube & Facebook.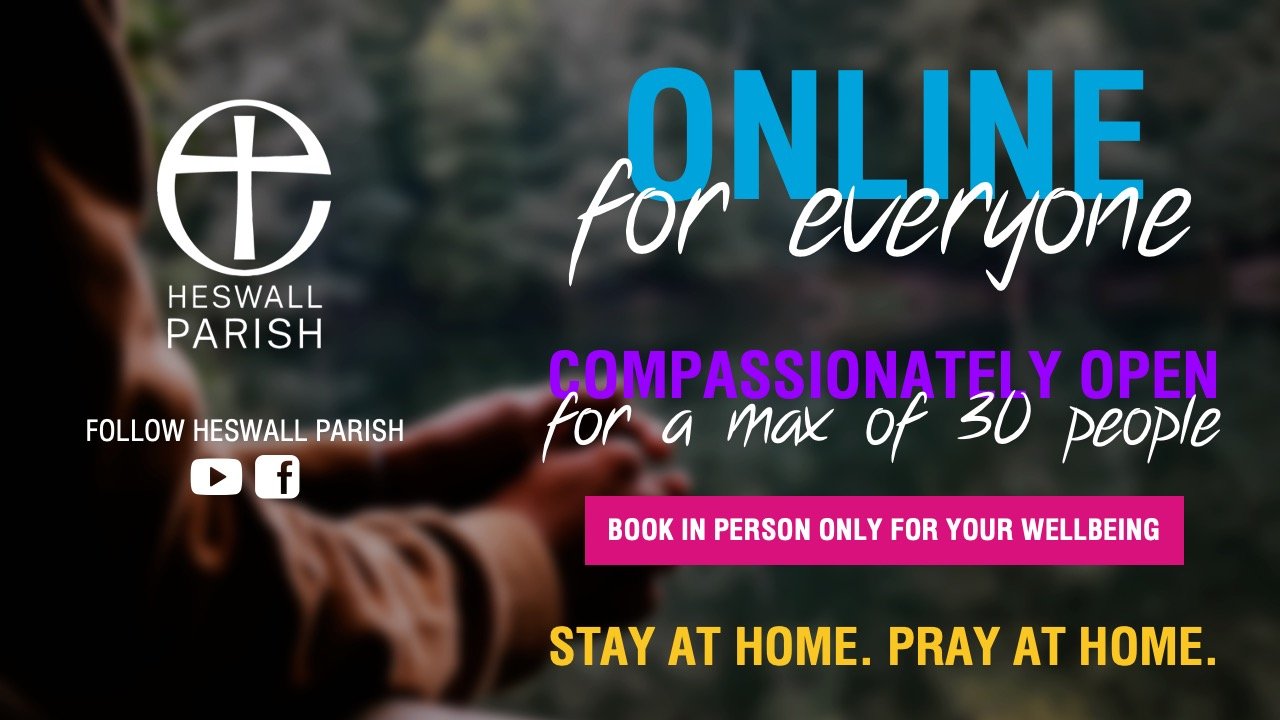 However we are "compassionately open" for a maximum of 30 people who would wish to attend in person for your own well-being.
You can sign-up to attend these services here .
The church is set up with a one way system through the building, designated pews to enable social distancing, hand sanitisers, clear signage, and a system for cleaning pews after use
You are required to wear a face covering in church, and to social distance from others inside and outside the church building.
Please sign up if attending this service in person would support your own well-being, indicating how many tickets you require.
We are praying for strength and peace for our community at this challenging time - do join us online or in person.